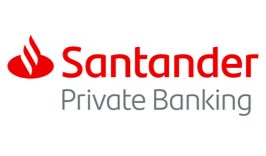 Best private bank in Mexico
Highly commended for Best private bank in Spain

Santander Private Banking serves more than 200,000 clients in 11 countries around the globe. The bank's business model builds on four pillars: its geographic footprint; the scale of its financial group, Grupo Santander; innovative products and services; and digital transformation. The latter was accelerated considerably in 2020, as Covid-19 meant clients had to adapt quickly to using digital platforms to perform transactions and access services. Santander took this as an opportunity to promote the use of digital tools across the private segment, directing efforts to improving processes and helping clients on their digitalisation journey. During the periods when in-person interactions were not possible, private bankers kept close contact with clients on Zoom or by phone, as well as holding monthly briefings on topics including real estate, investments and credit. Innovation has been an important growth factor for the business. Expanding its range of alternative products, innovating investment portfolios through a new advisory model, Future Wealth, and integrating environmental, social and governance (ESG) criteria within advisory services, were three major points of focus for Santander last year. With regards to ESG, its more than 2000 bankers and advisers received special training on the topics last year, and its line of ESG products was revamped with new funds, green bonds, alternative products and ETFs, including the launch of the first local ESG equity fund in Mexico.
According to Guillermo Barreyra Devoto, head of wealth management and insurance at Santander in Mexico, clients remain the bank's main priority. "We focus on offering them the best products and financial services for their needs and investment profiles. We want to remain close to our clients, with a great team of experts and bankers. We work to have cutting-edge digital platforms that give the best experience to existing and new clients," he says. PG